Our Director
---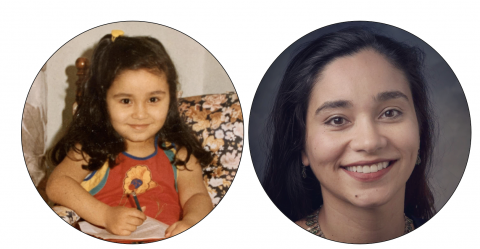 Director - Development, Experience and Neurocognition Lab
Assistant Professor - Department of Psychological and Brain
Sciences/ Stead Family Department of Pediatrics
Dr. Demir-Lira received her PhD from the University of Chicago and completed her postdoctoral work at the University of Chicago and Northwestern University. Her research program is aimed at understanding how early environmental and biological factors interact in predicting children's academic outcomes - in both typically-developing children and children with atypical developmental trajectories. Her work leverages a diverse array of methods, including naturalistic parent-child observations, experimental designs and neuroimaging methods (MRI, fMRI and fNIRS). Representative publications can be viewed on GoogleScholar.
Email: ece-demirlira@uiowa.edu
Phone: 319-467-0376
Office: PBSB 275
Résumé/Curriculum Vitae:  demirlira_cv_aug22.pdf
---
Research Coordinator
---
Laura Evans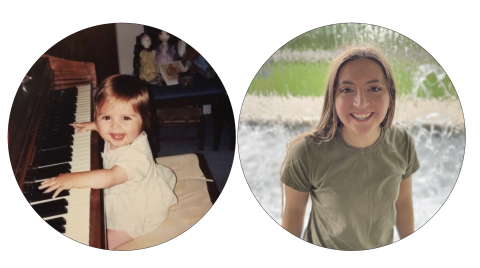 Laura is the Lab Coordinator for the DEN lab. She graduated from the University of Iowa with a degree in neuroscience. She hopes to pursue a career in researching how different native languages shape social interactions. In her free time, she enjoys drawing, dancing, jiujitsu, singing and songwriting.
Email: laura-evans@uiowa.edu
---
Graduate Research Assistants
---
Ying Li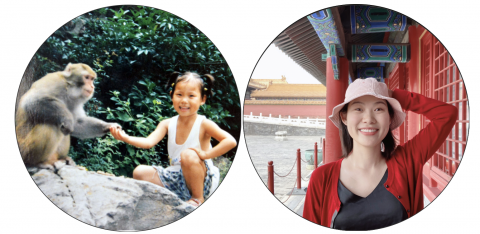 Ying is a PhD student in the cognition program. She is interested in better understanding the mechanisms underlying neural synchronization between children and their caregivers, especially fathers. She used to do research with monkeys in her master's program- so she posted the photo of a cute monkey and a tiny herself. Another picture was taken in the Forbidden City - her favorite place in Beijing. In her free time, she enjoys swimming, reading, and spending time with friends and family.
Email: ying-li-1@uiowa.edu
---
Paige Nelson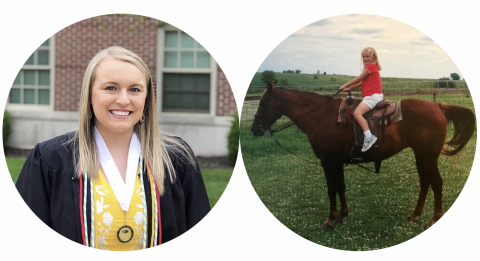 Paige is a PhD student in the individualized training program, with a focus in developmental science. She is interested in studying plasticity in the developing brain and specifically neurocognitive development in children born premature. In her free time, she enjoys hiking, reading, and spending time with friends and family. 
Email: paige-nelson@uiowa.edu
---
Ashby Martin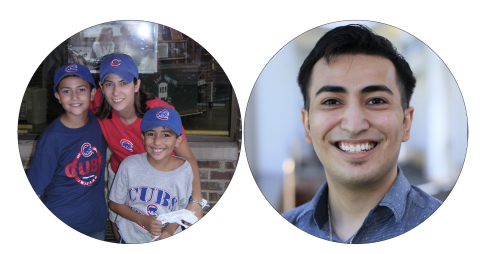 Ashby is a first-generation graduate student pursuing his PhD in Neuroscience at the University of Iowa. He received his Bachelor of Science degree in Neuroscience and Behaviors at the University of Notre Dame, and he is driven by a passion for aiding others and extending aid through scientific inquiry and research. He has a specific targeted research focus on neurocognitive  development in disadvantaged populations across the lifespan as well as on bilingualism. In previous years, he has been involved in animal model work for WNT-targeted Alzheimer's Disease research (at the Pontificia Universidad Católica de Chile) as well as Rare Disease Research (specifically Leukocoria-related diseases and limited but recent work on PP2R5D-related disorders). 
Email: ashby-martin@uiowa.edu
---
Undergraduate Research Assistants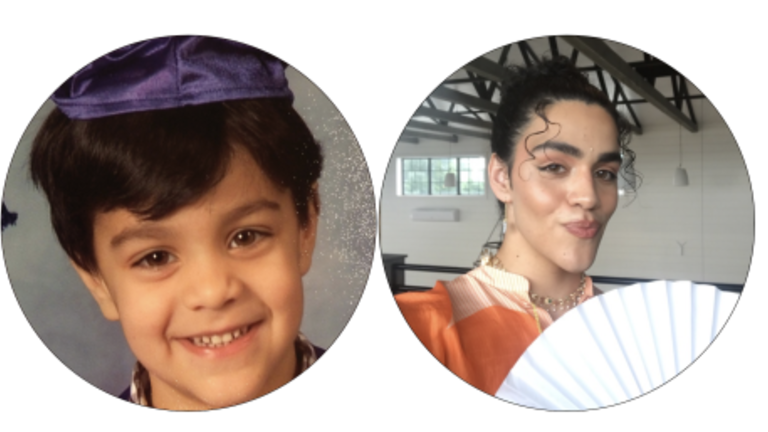 Paras Bassuk (they/them) is pursuing a Psychology B.S., Human Rights Certificate, and Spanish minor. They are interested in the psychology of gender, developmental disparities, bilingual psycholinguistics, and DEI in research. In their free time, Paras is involved in LGBTQ+ community organizing and advocacy, photography and videography, and playing music.
Callahan is a senior pursuing her B.S. in Psychology with a minor in French. She is interested in studying maternal and infant mental health. She plans to go to graduate school for Psychology. Callahan can't imagine not working with children! She loves spending time with family, babysitting, reading about the brain, and baking when she isn't studying. She is overjoyed to be a member of the DEN Lab!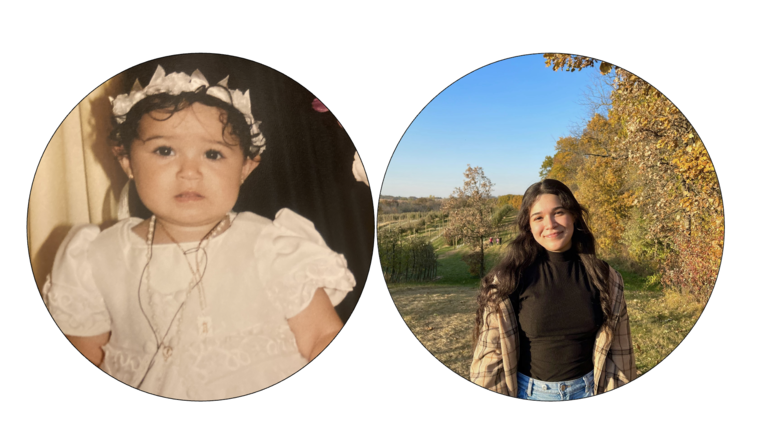 Lupita is an undergraduate at the University of Iowa pursuing a BA in Psychology with a minor in Human Relations and a certificate in Resilience and Trauma-Informed Perspectives. She currently has plans to go graduate school for counseling psychology. In the future, Lupita hopes to work with Spanish-speaking clients, first-generation students and work in multi-cultural/underrepresented communities. In her free time, she enjoys reading, hanging out with friends and family and being around dogs.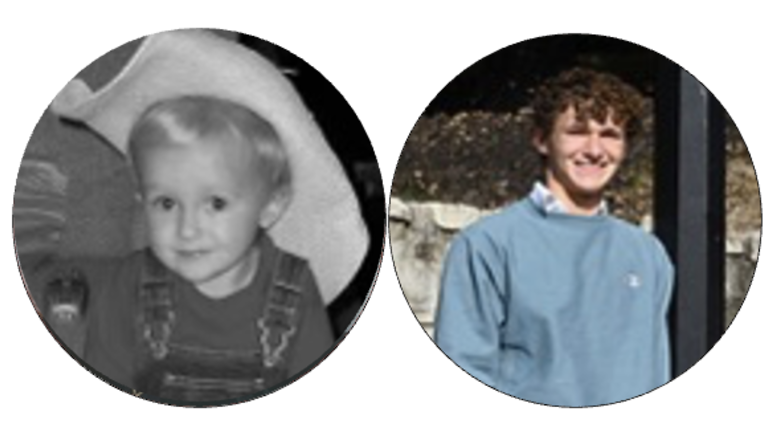 Jacob is a second year at the University of Iowa majoring in Psychology. He is involved in the MINI project, and looking forward to a fall semester in the DEN lab!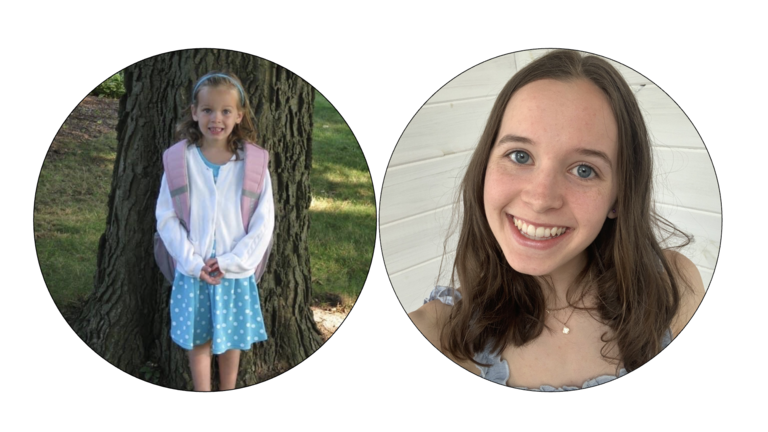 Rebecca is majoring in biomedical engineering, minoring in Spanish and on the pre-med track. She is interested in working in pediatrics in the future, and is excited to participate in research involving mathematical skills of preschoolers. One campus, she is involved in Dance Marathon, hospital volunteering, tutoring and the mobile clinic.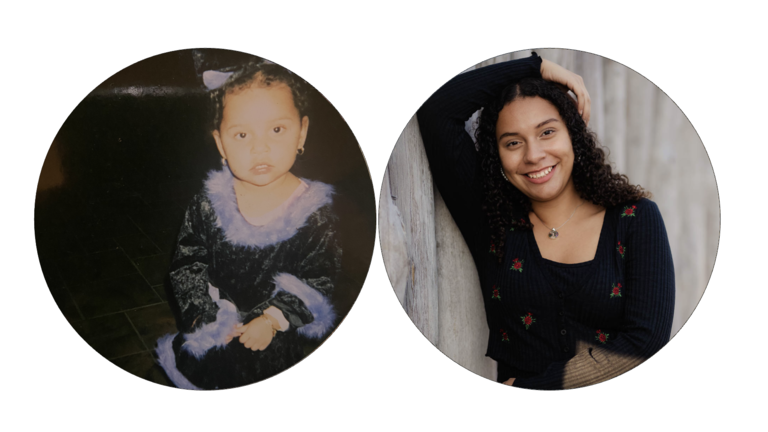 Jacqueline Hernandez-Garcia
Jackie is majoring in Psychology on the pre-med track and minoring in Global Translation. She is excited to work on the LaMINI project and overall learn more about how kids learn. In the future, she hopes to become a pediatrician and work with Spanish-speaking families. On campus, she is involved in MAPS/LMSA+, Iowa EDGE, and singing with some groups around Iowa City. 
We are proud of and miss our RAs who graduates from the DEN and went on to accomplish bigger and better things!
Previous PhD students
Francesca Schreiber, Postdoctoral Scholar, Duke University
Previous lab coordinators
Haley Laughlin (PhD Student, University of Houston)

Paige Nelson (PhD Student, University of Iowa)
Previous undergraduate RAs
Maya Dosembach (PhD Student, Clinical Psychology, University of West Virginia)

Laxmi Annapuriddy (Research Coordinator, Petersen Lab, University of Iowa)

Talia Halleck (Neuroimaging Technician, Perlman Lab at University of Washington, St. Louis)

Sabrina Brown

Isabelle Farmer (Research Technician, University of Iowa Hospitals)
Hayley Bassett (Master of Science in Athletic Training, University of Iowa)
Isabel Goetz (Rocky Vista University College of Osteopathic Medicine)
Nateshia Wilson (Doctorate of Medicine, Meharry Medical College, Nashville, Tennesse)
Raquel Gomez (Doctorate of Medicine, Stony Brook University)
Julianne Maxwell (PhD Student, Indiana State University)
Sam  Clingan-Silverly (PhD Student, University of Iowa, College of Education)
Megan Schumer (Research Technician Associate, University of Michigan, Department of Psychiatry and Neuropsychology)
Annamaria Iarrapino (Masters Student, Chicago School of Psychology)
Emily Sones (Masters in Counseling, University of Iowa) 
Alexis Potocki (Recruiter, Motion Recruitment)
Andrew O'Neill (Digital Marketing Specialist, Clickstop Inc.)
Shania Enriquez (Direct Support Professional, Independent)
Stephanie LeBlanc
We have many wonderful research collaborators:
Bob McMurray (University of Iowa)
Kelli Ryckman (Indiana University)
Dan Tranel (University of Iowa)
Allison Momany (University of Iowa)
Lane Strathearn (University of Iowa)
Amy Conrad (University of Iowa)
Ilaria Berteletti (Gallaudet University)
Tilbe Göksun (Koç University)
Aylin C. Kuntay (Koç University)
Susan C. Levine (University of Chicago)
Susan Goldin-Meadow (University of Chicago)
Steve Raudenbush (University of Chicago)
Steve Small (University of California - Irvine)
James R. Booth (Vanderbilt University)